DESTRUCCIÓ /CONSTRUCCIÓ – Dolores Mayorga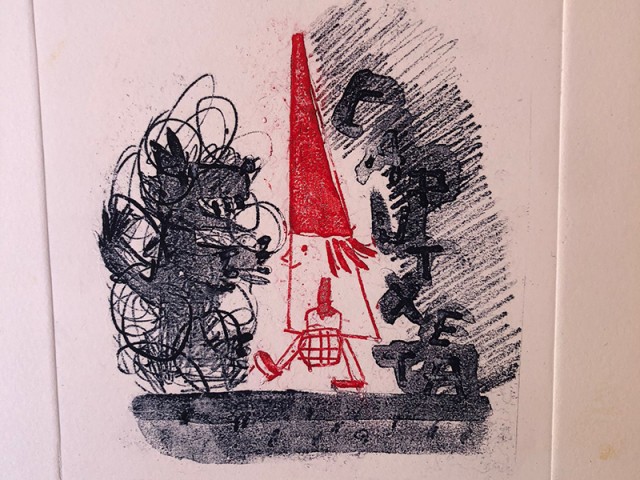 El passat 19 de febrer i dins de l'exposició EN FEMENÍ, vam presentar l'obra de l'artista de Sant Cugat del Vallès DOLORES MAYORGA.
BIOGRAFIA
DOLORES MAYORGA neix a Buenos Aires el 1957; estudia Belles Arts, i s'especialitza en gravat. Després de viure uns anys a Barcelona, es trasllada a California on estudia en el California College of Arts and Crafts i treballa amb diversos artistes de la Bay Area.
De nou a Barcelona, publica més de vint llibres infantils,  que assoleixen una gran difusió tant a Europa com a Estats Units i Japó. En paral·lel, participa a diverses exposicions col·lectives organitzades pel FAD (Foment de les Arts Decoratives)
El 1992 es trasllada a viure a Sant Cugat on funda el "Taller de Sant Cugat", centre de formació artística i plàstica i col·labora en centres de formació infantil.
A partir del 2000 participa en exposicions col·lectives i individuals a Catalunya, Nova York i Buenos Aires.
Molt integrada en la comunitat artística de Sant Cugat amb participacions actives a "La Nit de l'Art", conferències i esdeveniments com ara "Creativitat de tota mena", "Joies de tota mena" i "Poesia de tota mena". Ha col·laborat de forma ininterrompuda amb associacions com "Fem Museu" i ASDI.
A partir del 2007 transforma el seu taller particular ("El Loft") en un centre de reunió, trobades i exposicions que la comunitat artística de Sant Cugat utilitza amb freqüència (molt especialment el grup "7 per Set").
La seva última exposició individual, "Finit Vs. Infinit", va tenir lloc a la Casa de Cultura de Sant Cugat del Vallès en el 2017.
Alguns moments de la presentació: